Hamilton, Theresa
Lebenslauf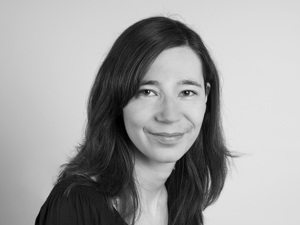 An den Universitäten in Jena und Dublin studierte Theresa Hamilton Anglistische Mediävistik, Interkulturelle Wirtschaftskommunikation und Deutsch als Fremdsprache. 2007 schloss sie das Studium mit der Magisterarbeit zum Thema "Fremdheitswahrnehmung in mittelalterlicher Reiseliteratur" ab. Nach einem Forschungsaufenthalt in Dublin begann sie 2008 mit der Arbeit am Lehrstuhl für Englische Literaturwissenschaft von Frau Prof. Fludernik in Freiburg. Seit Anfang 2010 ist sie Kollegiatin im Promotionskolleg 'Geschichte und Erzählen'.


Dissertationsprojekt
Humorous Structures in Comic English Narratives, 1200-1600.
We all have the ability to recognise and create humour, but we rarely ever think about how we do it. My project explains these workings of humour, using a combination of linguistic and narratological theories on a corpus of comic English narratives.
I will apply and assess one of the most influential linguistically-based theories in this area, Raskin & Attardo's General Theory of Verbal Humor. This theory uses the tool of the 'script' as a chunk of cultural knowledge, claiming that any instance of verbal humour is caused by the collision of two such scripts that nevertheless overlap in at least one aspect. The General Theory of Verbal Humor analyses every case of such script opposition in a text and is thus a detailed and substantial method of discussing comic texts.
Although useful for explaining short jokes, this theory is not able to sufficiently explain the workings of more complex narratives. I will therefore suggest a complementation with Thomas J. Cooke's narratological Theory of the Comic Climax. This theory posits that every element in a humorous narrative is aligned to create a comic climax of surprise and satisfaction and thus includes the more global perspective on the artistic arrangement of the narrative.
My project will test the efficacy of the combination of these theories on different humorous genres. This will reveal similarities between texts of the same genre and verify (or contest) existing interpretative claims. Combining the two to take a detailed look at both the individual parts and their arrangement in the narrative whole, we are one step closer to understanding the linguistic, narratological and cultural machinery behind humour.
Publikationen

"Der 'Mechanismus' des Humors. Eine linguistisch-narratologische Diskussion von humoristischen Erzählungen an der Schnittstelle von Vormoderne und Moderne" Valenzen des Lachens. Stefan Biessenecker und Christian Kuhn (Hrsg.) Bamberg: Bamberg Univ. Press. (im Druck)